The Principal Diaries - reflections, observations, opportunities and leadership inquiries
Well, the first term has felt like something of a whirlwind. It has been a case of of hitting the ground running and any other whirling/high speed metaphors you can think of. Partly this was due to the time of year - being a senior school, the third term ends up feeling like the (nearly) end of the year, with Impact Projects coming to an end this marked a flurry of exhibition, performance and celebratory evenings. The other reason that it has barreled along so quickly is that I was determined to act quickly so as to ensure plans were well and truly in place for 2019.
As I reflected earlier in the term, I am determinedly approaching first-time Principalship as a leader of learning and have tried to be transparent in that leadership (and leading of change) from day one. In my second week I shared with my staff
my lens on powerful learning
which informed my approach to observing learning across the curriculum and school. After many weeks of digging into school data (attendance and academic), observing Specialist Subjects, Tutorials and Impact Projects and talking to a range of students and teachers it was time to present a summary of observations and a range of opportunities and interventions. These were presented in various iterations to the SLT, BOT, staff and our community.
Here is a copy of the presentation shared with our community at the Meet the Principal evening in Week Nine.
At the end of Week Six the Senior Leadership Team spent a day off site to go over the observations and opportunities and to begin the process of developing a collaborative action plan. Whilst it was my first instinct to simply allocate an area of the curriculum to each senior leader as a "portfolio" it was swiftly met with hesitation. The ASHS SLT has had a long tradition of collaborating on all areas of the curriculum and were hesitant to return to what was viewed as traditional "divide and conquer" approach to leadership. I have a somewhat different view (and experience) and do see more discrete leadership roles as effective, I did however respect and understand my team's views and I too was keen to ensure we developed a distributed yet collaborative approach to leadership. To this end, we settled on each senior leader taking responsibility for a leadership inquiry based on each aspect of our curriculum. We have also decided to commit an extra SLT meeting each week to focus on sharing and testing inquiries and ensuring coherence across our inquiries and curriculum. And just as I had presented my overarching observations and opportunities to the BOT earlier in the term, the SLT presented their leadership inquiries to the BOT in Week Nine thus making a tangible step towards turning the opportunities into action!
We also kicked off the
ConnectED initiative
with an evening event in Week Nine and have now mapped out our timeline for making the Makerspace a reality for Term One 2019.
Beyond ASHS, I have also played a part in establishing #DisruptED with Maurie Abraham (Hobsonville Point Secondary School), Natasha Hemara (Rototuna Senior High School), Andy Kai Fong (Haeata Community Campus), Nicola Ngawera (Spotswood College) and Steve Saville (Rolleston College). The purpose of the group is many and varied and will evolve over time. Firstly we are keen to support each other as we each find ourselves (perceived as) challenging norms about what secondary schooling needs to look like. We also want to provide support for others keen to disrupt their school environments and look forward to putting a spotlight on the great innovations happening in pockets across the country. We are looking to launch a podcast series later in the year, beyond that...watch this space.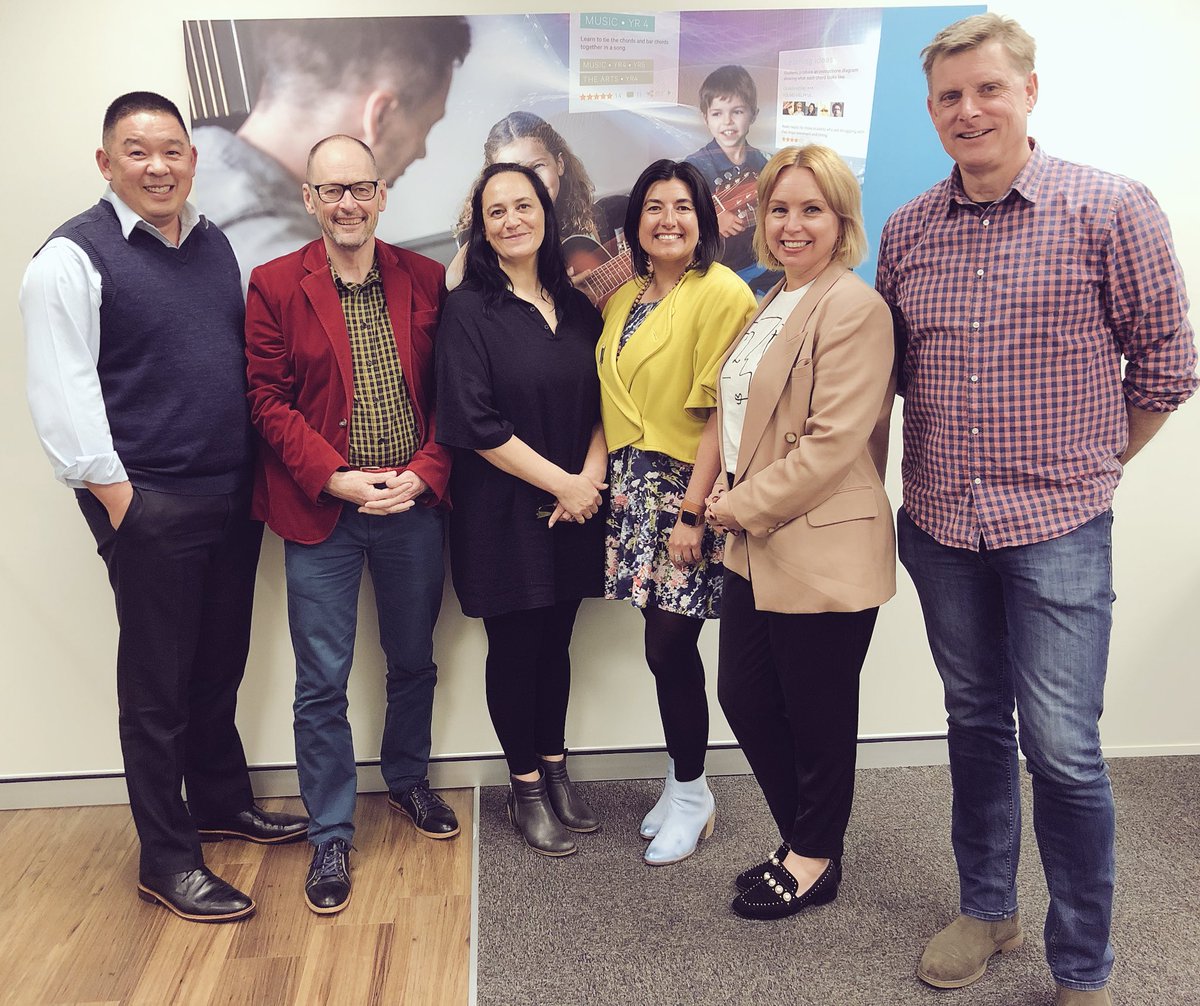 On reflection, it has felt like an incredible first term. I absolutely love the school, I have an awesome senior leadership team with whom I am developing a warm (and demanding) relationship with, a passionate and receptive team of teachers and a fabulous school of students who never fail to blow me away with their agency and articulateness. I do genuinely feel like I am the right person, in the right place, at the right time!
However that hasn't stopped moments of self-doubt, and moments of sensing that you can do everything right(ish) and still feel like you are never good enough - as a principal, as a mum and as a wife. It's interesting that in winning the role I have looked forward to my whole career, you get there and you quickly realise it is "a job" albeit one that comes with an intangible sense of "Responsibility" and I mean that with a capital "R". Whilst my rational brain knows I am firing on all cylinders, that doesn't stop my emotional brain and inner voice asking: am I doing enough; wondering if people like me enough; wondering if
they
think I am doing enough; worrying that when I am doing enough it starts feeling like too much - which then means you start thinking you might be becoming an absent mum and crap/selfish wife/partner. As someone who values a work/life balance and will never apologise for putting my family and my well being first, I can see that this will be an area I will need to watch!
It is already patently clear - wanting to be the best I can be, in the job I have always wanted, will be a balancing act like no other.